We shape ideas on four continents
Although our core activity is cement, expansion into other businesses and the integration of various companies with complementary services mean that today the Secil Group has a solid international position, integrating the markets of Angola, Tunisia, Lebanon, Cape Verde, Spain, the Netherlands, and Brazil.
We guarantee an annual cement production capacity of over 9.75 million tonnes through our eight cement factories and presence in eight countries and four continents.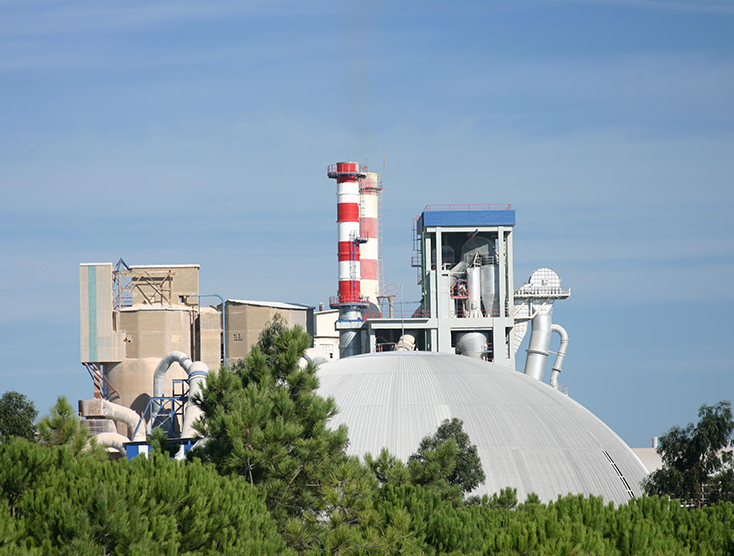 Portugal
Secil Group is present in the Portuguese market with the production and sale of cement and various construction materials, namely concrete through Secil Betão, aggregates through Secil Agregados, and mortars through SecilTek.
With a production capacity in Portugal of around 4 million tonnes of cement per year, Secil, through its Secil-Outão, Maceira-Liz and Cibra-Pataias factories, provides more than 35% of the country's cement needs. 
With numerous warehouses and a wide variety of supply, handling and control options in material loading operations, Secil also prioritises sea transport from Setúbal, which has become a fundamental part of the export of cement and clinker to over 30 countries.
Business Areas: Cement and Lime | Concrete | Aggregates | Mortars
Spain
By considering internationalisation as a strategic vector for the sustained growth of the activity in geographically diversified markets, Secil Group acquired, in 2017, a set of assets in Spain.
By investing in a cement terminal in Vigo, two quarries and 13 ready-mix concrete plants in the Spanish regions of Asturias and Galicia, Secil intends to consolidate its presence at an Iberian level. Thus, Secil Group is now present in the Iberian Peninsula with all its products.
Business Areas: Cement | Concrete | Aggregates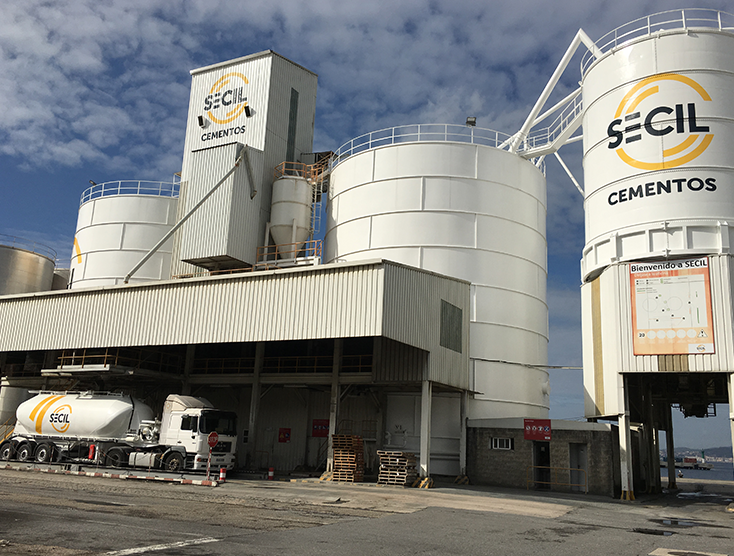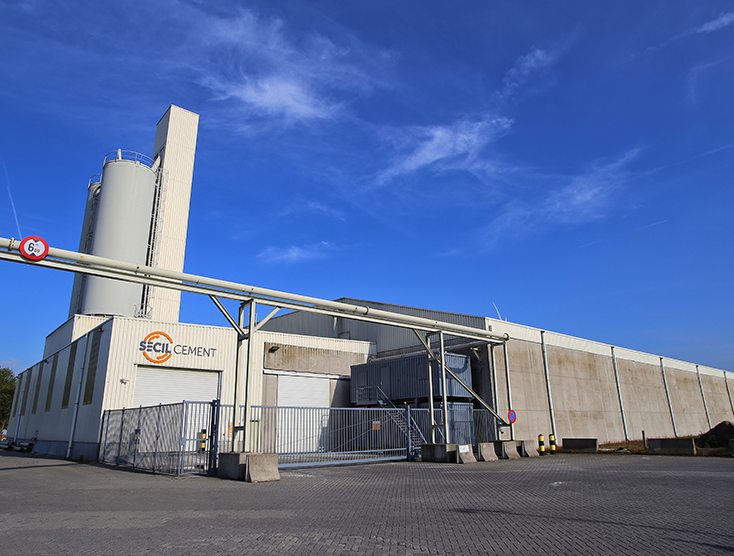 The Netherlands
In its strategy of diversifying to complementary markets to increase its volume of exports to Northern Europe, Secil Group invested in a maritime terminal located in the Port of Terneuzen, in southern Netherlands, close to the border with Belgium.
This equipment, with a storage capacity of 25 thousand tonnes and directly supplied by ships of 6 thousand tonnes, from the quay of the Secil Outão factory, in Portugal, enables customers in the Netherlands, Belgium and Northern France to be reached more easily.
Business Areas: Cement
Tunisia
Société des Ciments de Gabès (SCG) was the first international factory to join Secil Group, in 2000. Located in the southernmost part of Tunisia, the Gabès factory, with access to a port facility, has as its main markets the southern regions of the country.
Currently, Secil Group is present in Tunisia through SCG, which operates in cement and artificial lime production and works in the ready-mix concrete and concrete prefabrication markets through Sud Béton and through Zarzis Béton. SCG has an annual production capacity of 1.4 million tonnes of cement.
Business areas: Cement | Ready-mixed concrete | Artificial Lime | Concrete Prefabricates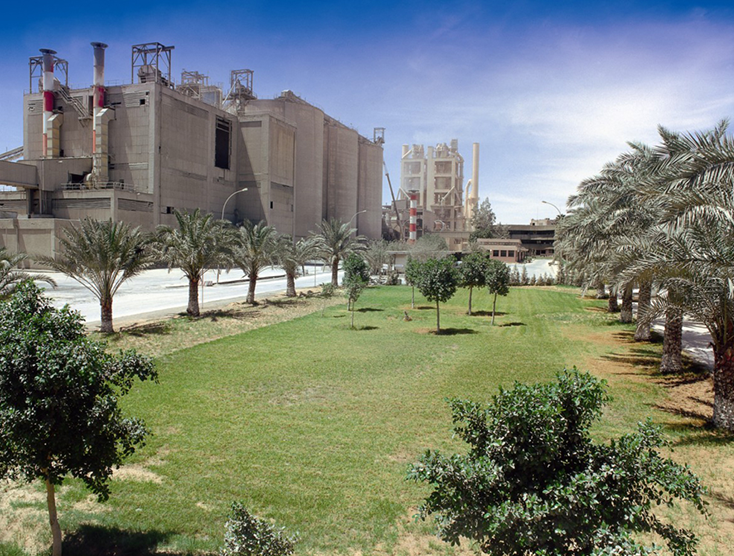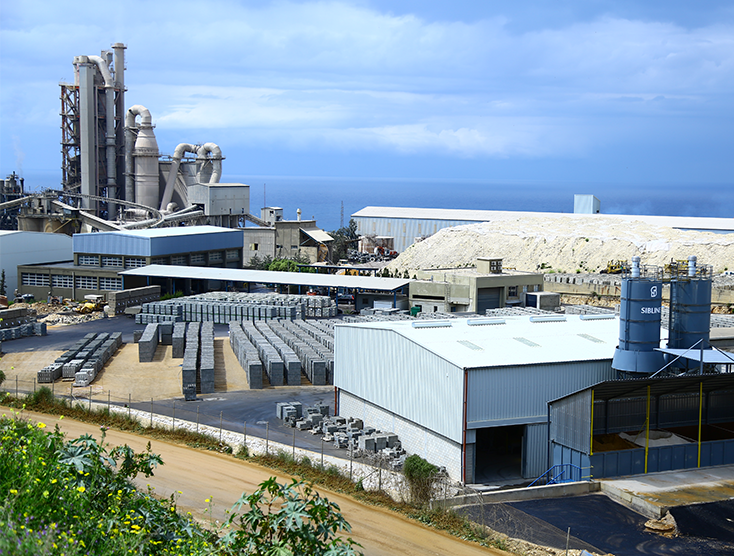 Lebanon
Secil Group entered Lebanon in 2002 with the acquisition of a stake in the company Ciments de Sibline (CDS). This unit, located south of Beirut and with a production capacity of 1.2 million tonnes of cement per year, is Lebanon's third-largest cement and clinker producer.
In 2007 Secil reinforced its shareholding in Ciments de Sibline, holding 50.5% of the company's capital and ensuring its technical management. The Secil Group is also present in the Lebanese market in the ready-mix concrete and prefabricates market through its subsidiary Soime.
Business Areas: Cement | Ready-mix Concrete | Concrete Prefabricates
Angola
The entry into Angola occurred in 2004, with TecnoSecil, a company led by Secil, operating the Angolan cement factory Encime, located in Lobito. Two years later, TecnoSecil was renamed Secil Angola, Investimentos e Participações, SA. It currently holds 51% of Secil Lobito and is active in Angola with a cement grinding plant. The annual cement production capacity is 350 thousand tonnes.
Business areas: Cement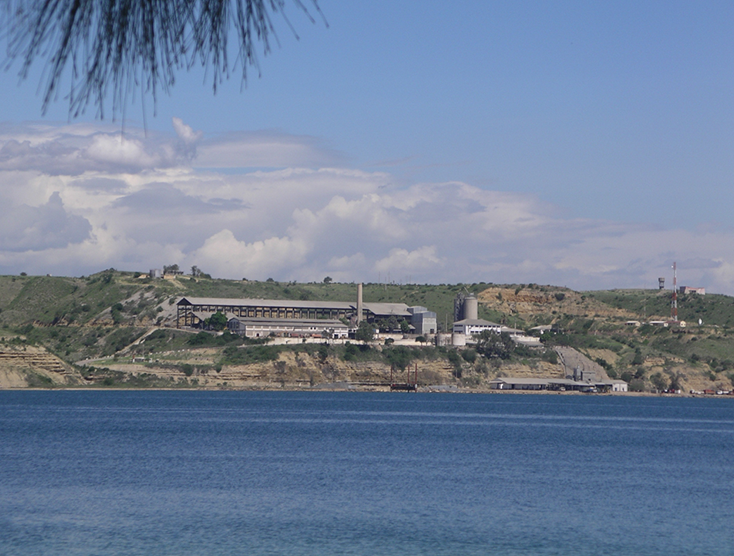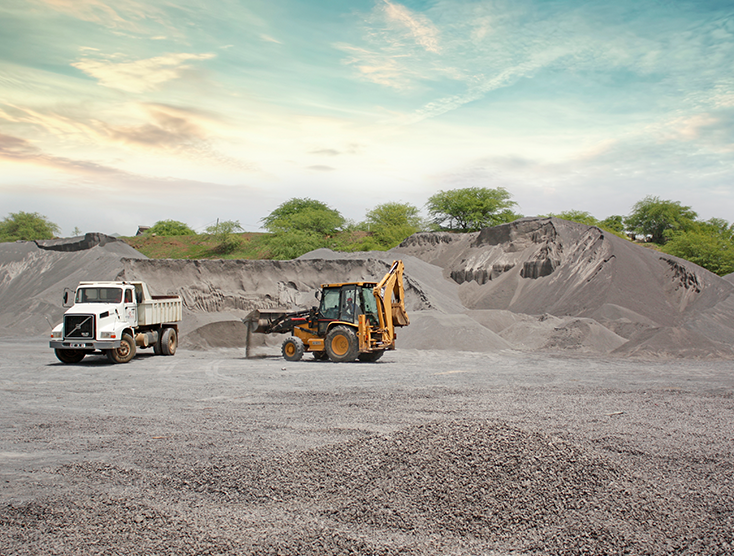 Cape Verde
Secil Cape Verde was incorporated in 2005 and is the result of the acquisition of the company INTERTRADE, LTD. At present, Secil commercialises cement on all the archipelago islands and operates in the Aggregates and Concrete Prefabrication market through the company Inertes de Cabo Verde, located on the island of Santiago.
Business Areas: Cement | Aggregates | Concrete Prefabricates
Brazil
Secil began its activity in Brazil, in 2012, with the acquisition of a stake in Supremo Cimentos, a company founded, in 2003, in Pomerode, Santa Catarina. In addition to this cement factory, with an annual production capacity of 400,000 tonnes, Supremo also owns several concrete plants in the southern region of Paraná and part of the State of São Paulo.
In 2015, Secil Group assumed the entire capital of Supremo Cimento and inaugurated a new cement factory in Adrianópolis, in Paraná, thus consolidating its internationalisation process.
With state-of-the-art technology and high-performance equipment, this second factory, with an annual production capacity of 1.8 million tonnes of cement, is considered the most modern in Brazil and one of the most advanced in the world in terms of technology, innovation, product quality and sustainability.
Business Areas: Cement | Concrete